Parent company to NSR Invest and LendingRobot Lend Core Inc. announced the close of its first external financing round with FinSight Ventures. Summer Tucker Takes Reins as New Managing Director. The investment will help the company expand its investor outreach, accelerate product development and strategic partnerships.
Commensurate with the closing, Lend Core co-Founder Bo Brustkern stepped down from his leadership position to focus on the LendIt Fintech conference, where he serves as CEO. Summer Tucker, Lend Core's Vice President, will succeed Brustkern as Managing Director.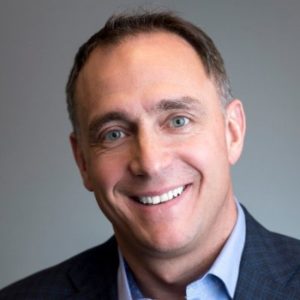 "For nearly five years Summer Tucker has been instrumental to our success. We compete in a complex and dynamic industry, and Ms Tucker has proven her capabilities in the field of battle," noted Brustkern. "She has generated tremendous goodwill through her zealously client-centric approach. I can think of no one more qualified or better respected to take the helm of Lend Core as the company begins its next phase of growth.
New Lend Core Managing Director Tucker added,
"NSR Invest has served as an advocate and innovator for marketplace lending investors since 2011. At the forefront of the latest technologies and trends, we are uniquely positioned to bridge innovation with tradition in a way that redefines portfolio capabilities and the investor experience. We are just scratching the surface of possibility and our partnership with FinSight Ventures propels our vision forward."
The company's core technologies drive innovation through interactive analytics, custom modeling, algorithmic investing, order execution, portfolio management, and transparency through blockchain application. FinSight Ventures General Partner, Alexey Garyunov, and Investment Director, Maxim Nazarov, will join Lend Core's Board of Directors.
"FinSight Ventures believes in continuing growth of the alternative lending industry and the impact it will have on the broader financial sector," commented FinSight Ventures Founding Partner Garyunov. Democratization of access to loan products for retail and institutional investors will require a mature infrastructure, and we see Lend Core as a fundamental piece of that infrastructure."
Lend Core sees this funding as underscoring its achieved momentum since the acquisition of LendingRobot last year, marking the acceleration of alternative investment innovation.